Our History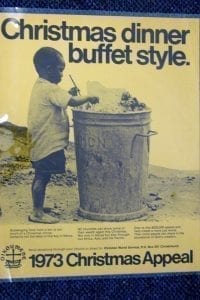 Christian World Service began in December 1945 when the National Council of Churches made its first Christmas Appeal for overseas relief for post-war Europe. Known as Inter-Church Aid (ICA) it evolved to become Christian World Service (CWS), New Zealand's longest serving home-grown development and aid agency.
CWS was soon responding to need across the world.  The first funding for Palestinian refugees was made in 1949, the first emergency appeals for hurricane-damaged Vanuatu and Fiji was launched in 1952.
In the 1960s the focus expanded to include Africa. Supporting the development of newly independent countries was an important focus of CWS's work. As CWS funded community development initiatives in post-colonial states, it became impossible to separate aid from the political and social context. Increasing emphasis on action against the root causes of inequality and poverty and more support for justice struggles developed.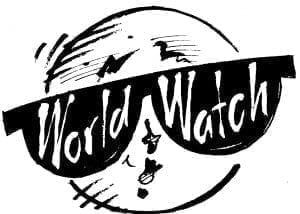 CWS began to share these stories with New Zealanders, developing an educational approach for all ages including children's magazine, World Watch and a video network.  CWS produced some of the earliest videos for schools on the Pacific as well as on issues of concern to our partners.  These evolved into a study series around one video – "The Right to Livelihood" with an introduction by Archbishop Sir Paul Reeves explored globalisation through the eyes of our partners in India.  CWS continues to provide opportunities to learn from our partners and international movements.
With communication advances, relationships with partners have become closer and have enabled us to exchange ideas and develop our knowledge. Visits to partners in Brazil, Haiti, Zimbabwe, Timor Leste and many others have been a chance to hear firsthand how much gifts to CWS change lives.
Increasingly advocacy became an important focus as we worked with CWS partners to make change for communities.  CWS developed a campaigning arm and worked hard on issues that make people poor. In 1997 CWS initiated collective action on cancelling developing countries' unpayable debt. Jubilee Aotearoa ensured debt related issues remain on the government's agenda.
The focus in the new millennium went to basics. People are struggling to have enough food and water. Unfair trade rules and climate change worsen the problems. Natural disasters and conflicts are devastating poor communities.  Many partners are dealing with their consequences on a daily basis.  Training to respond to disasters and actions to mitigate climate change have become core parts of their programme.  Gender justice and child protection objectives are now incorporated into all their work.
CWS is proud of all we have achieved with our partners, but there is still much more to do. Our emergency relief, campaigns and community development focus is on ensuring people have the basics of life, while protecting their environment and community services for future generations. Poverty and injustice must be overcome.  Working together we can rise to the challenges of climate change, violence, natural disaster and protecting human rights.
Chris Nichol wrote 70 years of making a difference.
Watch 70 years of history: