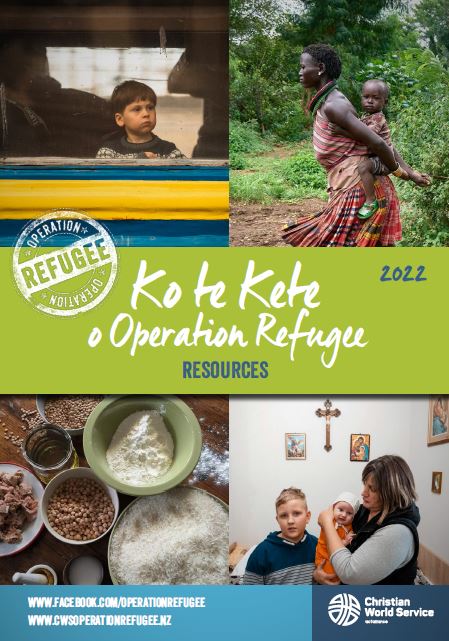 Pray. Walk.  Eat
Join us for Operation Refugee.  Stand alongside people who have fled war in Ukraine and Syria or the takeover in Afghanistan.  Stand alongside children and young people born in Palestinian refugee camps.  Stand alongside people everywhere who welcome people uprooted by war and violence.  Help refugees with emergency food, medical care, education, and protection.
Join us to Pray, Walk and Eat.  Challenge yourself to walk a set distance, eat from the Refugee Food Box or organise a Gathering for anyone who will join you.  Raise funds for refugees living close to home.
Operation Refugee runs from World Refugee Day on June 20 for two months.
Check out the Operation Refugee Kete for more information or give Murray or Meghan a call on 0800 74 73 72.
Contact David for more information: 021 671 430

Images: ACT Alliance