Christian World Service was pleased to welcome supporters and friends to the annual Supporters' Council on November, 3, 2023 at All Saints Anglican at 786 Cumberland St, Ȭtepoti Dunedin
and on Zoom.  The meeting was hosted by Jill Hawkey, Board Chairperson.
Presentations
New National Director Rev Dr Tim Pratt introduced himself and the Christmas Appeal. Watch the video.
Sinharaja is a short film made by our partner the Movement for Land and Agricultural Reform in Sri Lanka.  The film shows the rich diversity of Sri Lanka's last remaining viable tropical rainforest, home to 830 endemic species and a UNESCO Heritage Site.  Much of the country's rainforest has been cleared for tea, palm oil and rubber plantations, and cultivation. There is a growing shortage of water for drinking and irrigation.  Landslides and soil erosion are making flooding more dangerous.  Monlar is campaigning to protect Sinharaja from exploitation. Between 1960 and 2010, almost one million hectares of forest were cleared for tea plantations.  Last year it trained 231 trainers in agro-ecology, who trained and helped 4,372 small-scale farmers to adopt this more sustainable approach that will increase climate resilience.
Christians and Climate Change: Are we relevant? Can we help?
Speaker: Dr Nicola Hoggard Creegan, Chair of A Rocha Board of Trustees and  Co-director of New Zealand Christians in Science.
Download her Presentation.
Supporters' Council
The Supporters' Council is made up of partner churches, organisations and individuals committed to the vision, values and objectives of Christian World Service and who have provided financial support for CWS work in the past two years.
Read the 2022/23 Annual Review.
Special thanks to Rev Michael Wallace and the people of All Saints Dunedin for hosting the meeting.
November 5, 2023
About the Speaker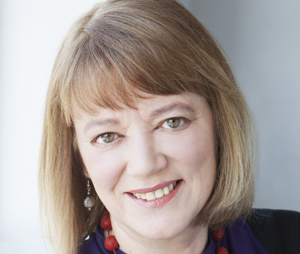 Nicola will look at early harbingers of climate and ecological change, and at the Lynn White Jr. article from 1968, the first to claim that Christians were responsible for the ecological crisis. She will examine the problem of planetary boundaries, and tipping points, and the fact that climate mitigation is a very wicked problem, involving complex interrelated factors and the need for unprecedented international cooperation. She will consider a Christian response, and what our role might be in terms of justice, eco-mysticism, prophetic voice, sustainability and adaptability.  Nicola will recommend a few good books and the ecochurch programme.
Nicola is the Chair of the A Rocha Board of Trustees and co-director of New Zealand Christians in Science. She has taught theology in the USA and NZ, and is currently an adjunct PhD supervisor for Flinders University and a research fellow at St John's Theological College. She worships at All Saints in Ponsonby, Tāmaki Makaurau.
She specialises in the interface between evolutionary theory and systematic theology and has broad interests also in all issues of public and contextual theology, and especially eco-theology. She wrote Animal Suffering and the Problem of Evil (OUP, 2013), and co-edited Creation and Hope with Andrew Shepherd (Wipf & Stock, 2018). She is currently working on a book on Free Will in relationship to the sciences.