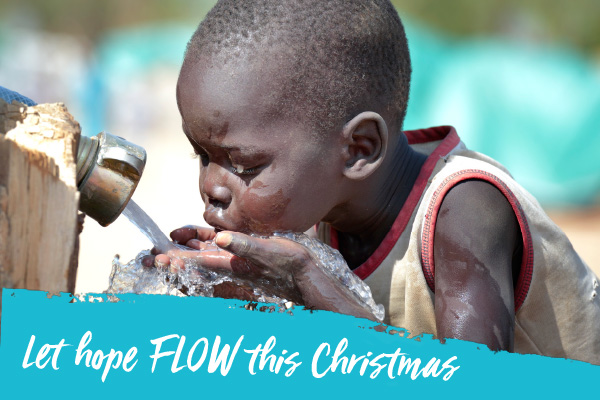 Let Hope Flow this Christmas
This week we mark 76 years since Archbishop West-Watson launched the first Christmas Appeal on behalf of the National Council of Churches "… we are mindful of the millions in the east and the west who are hungry, cold and homeless.  We may feel helpless in face of such vast areas of suffering and wonder where the little we, as individual families can do can be made effective.  There is a definite project and a definite area which appeal for immediate help."
In this year's appeal, we are focusing on the needs of families living on the frontline of the climate crisis, especially those who do not have enough water for their daily needs.  You can read stories of how our partners are responding, watch videos or find resources for prayer and worship.
CWS Board Seeks new Members
Our Board is inviting nominations for a representative from the Supporters' Council and for up to three skills-based positions.  More information is available here.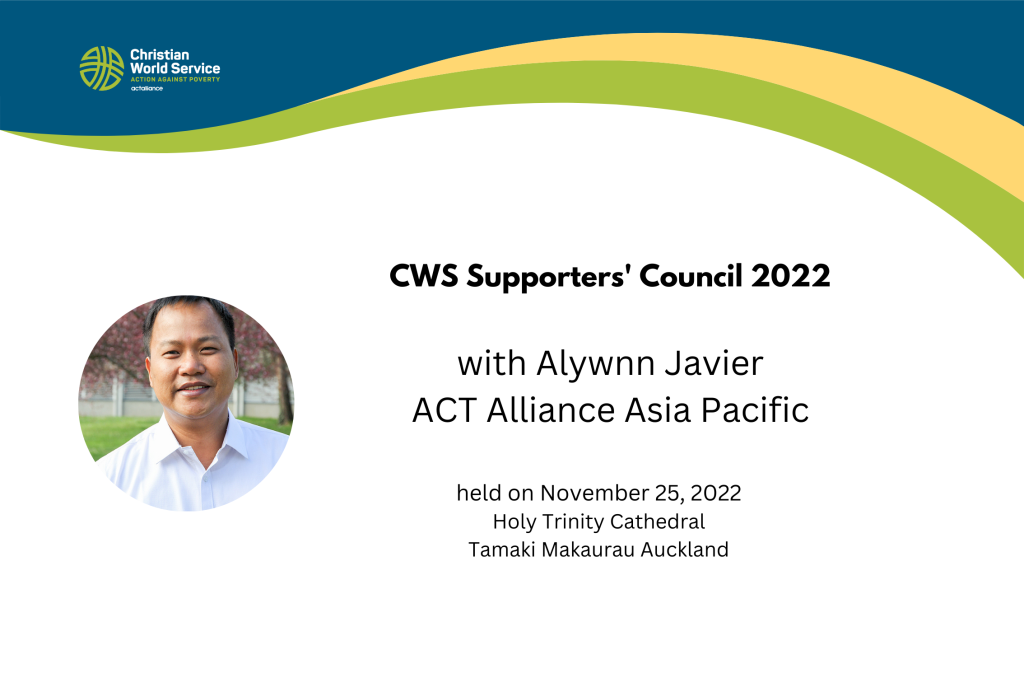 Supporters' Council
Alwynn Javier spoke about the work of ACT Alliance (Action by Churches Together) to the annual Supporters' Council held at Holy Trinity Cathedral in Tamakimakaurau Auckland.  Watch the video.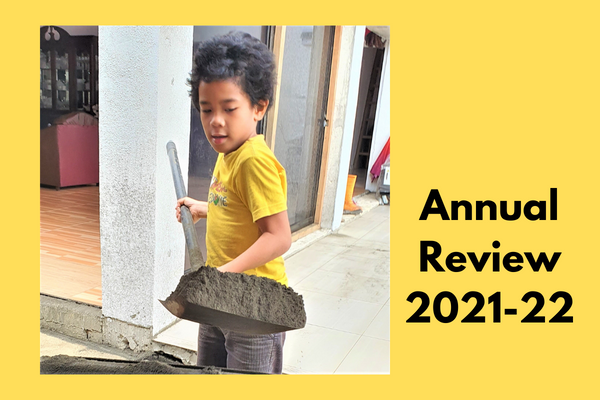 Annual Review
Last month the CWS Board held its Annual General Meeting.  Here is the Annual Review.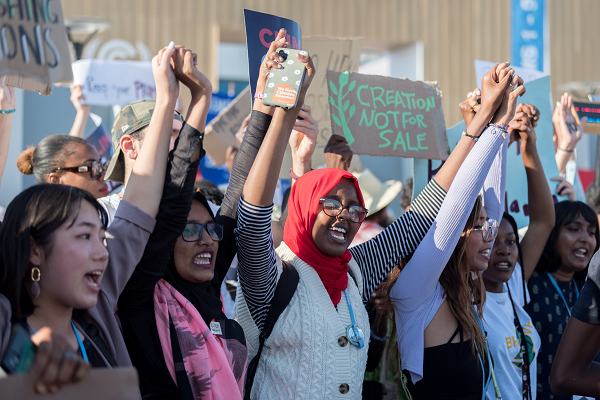 After COP27?
"We join all global south negotiators in celebrating the COP27 commitment to a loss and damage facility.  This is the result of their determined action over many years, supported by civil society and faith actors."  Rudelmar Bueno de Faria, General Secretary of ACT Alliance.  Read our report from last month's climate negotiations held in Egypt.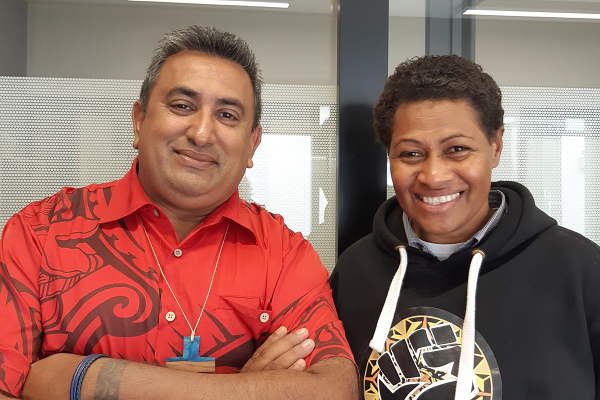 Reweaving the Strands of Justice
In late October CWS was pleased to welcome PCC General Secretary Rev James Bhagwan and Programmes Manager Frances Namoumou. In the evening they spoke at a public meeting in Otautahi Christchurch.
James began by talking about the task of weaving, drawing on the ways communities work together to make mats, sails or bilum bags as familiar objects across the region. The mat he said is therefore a symbol of our lives woven together.
"I refer here to the sacred threads that bind us together in deep relationship with the land and the sea, in spirituality, and with others," he said.
Read the Transcript of their talk and more about their work with communities forced to move because of rising sea levels.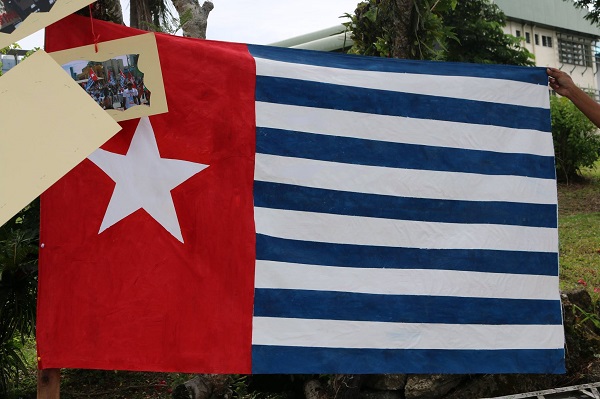 PCC calls for Boycott
On December 1, people raised the Morning Star flag for West Papua.  The Pacific Conference called for a boycott of Indonesian products and programmes.  Read more.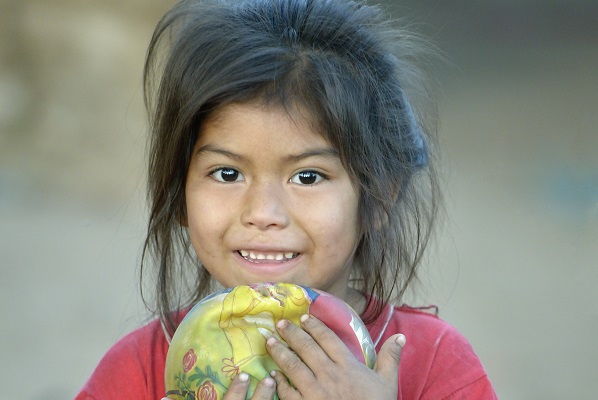 Gifts for Christmas
Don't miss your chance to send gifts for Christmas.  Order a Gifted e-card for your friends or loved ones today and it will get there for Christmas.
From Otago
Interested in studying Theology? The Theology Programme at the University of Otago offers a wide range of papers and qualifications, all available via distance learning. We offer an undergraduate diploma and degree in Theology, as well as postgraduate programmes in Theology, Ministry, Chaplaincy, and Faith-based Leadership and Management.
For further information go to www.otago.ac.nz/theology or ph 0800 80 80 98 or 03 479 8639.
Check out our amazing new video! It explains who we are as a programme (and also includes some beautiful shots of Dunedin)!
Ms. Anna Naregari, a community member from Kakalli ,Lokichar explains the severe impacts of the drought on her livestock and the lack of food.  Photo: ACT Alliance
NZ aid Agencies warn 50 million facing extreme Hunger in East Africa
Nine New Zealand aid agencies urge Kiwis to act now to provide life-saving support for people affected by the hunger crisis in East Africa.  Read more.
Images courtesy of: ACT Alliance, LWF/Albin Hillert, PCC, Paul Jeffrey and Fe'iloakitau Kaho Tevi.