Sally Russell, chairperson of the Christian World Service Board welcomes Murray Overton as the new National Director to Christian World Service.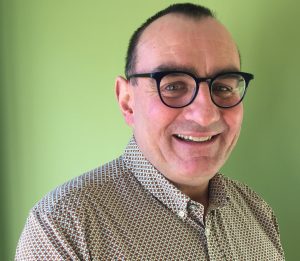 "I commend Murray to our supporters, partner churches, colleagues and international partners," says Sally.
Murray will take up the position on 23 August, based in the national office.
"I am confident Murray will build on the organisation's seventy-five-year history of providing relief assistance, supporting local development and undertaking advocacy work to end poverty and injustice.  He brings to the job leadership experience, strategic and analytical skills and the ability to establish strong relationships," she adds.
Murray is completing his time as principal of Te Kura Tuatahi o Kaiapoi – Kaiapoi Borough School.  In this and previous roles, he has made the most of opportunities to improve his understanding of Te Tiriti o Waitangi and its implications for the work undertaken in school and the wider community.
He has worked as a teacher and school director in Bangladesh and Ethiopia respectively, as well as teaching and leading in schools in Aotearoa New Zealand. Overseas Murray was part of the SIM (formerly the Sudan Interior Mission) leadership team in Ethiopia, but his interest in making a difference for those living with poverty began earlier when he was a teacher at a mission school in Bangladesh seconded to the Servants Mission to Asia's Poor.  He is a member of Southwest Baptist Church.
CWS wants all people to have food, water, justice and lives free from violence.  It works with local partners in over 20 countries and alongside its partner churches: Anglican Church of Aotearoa New Zealand and Polynesia, Methodist Church of New Zealand, Presbyterian Church of Aotearoa New Zealand, Religious Society of Friends (Quakers), Christian Churches New Zealand, Uniting Congregations of Aotearoa New Zealand.  The partner churches are represented on the CWS Board.
Last year CWS marked 75 years since the launch of the first Christmas Appeal by Archbishop West Watson for the then National Council of Churches to assist "the millions in the east and the west, who are hungry, cold, and homeless".
CWS is a founding member of ACT Alliance (Action by Churches Together), a coalition of more than 130 members working in over 120 countries with a focus on humanitarian aid, development and advocacy.
August 12, 2021