Yesterday we received a story from Jordan for Mother's Day.
Like us Jordan is in lockdown and mothers in Husn Refugee Camp are making adjustments to stay safe from Covid-19. Most refugee families are living on very limited rations unable to afford any special food, which makes this story special. The Department of Service to Palestinian Refugees (DSPR) has asked us for funds to provide emergency food and hygiene kits so families do not go hungry and can protect themselves from Covid-19.
Reading it, you can sense the concern of mothers wanting to make something special for families in the month of Ramadan. A little like Lent in the Christian tradition, Ramadan is a season of fasting and prayer – a holy month. Muslims do not eat or drink from dawn to sunset. After dark they would normally gather with family and friends for a celebratory meal. Under lockdown this is impossible.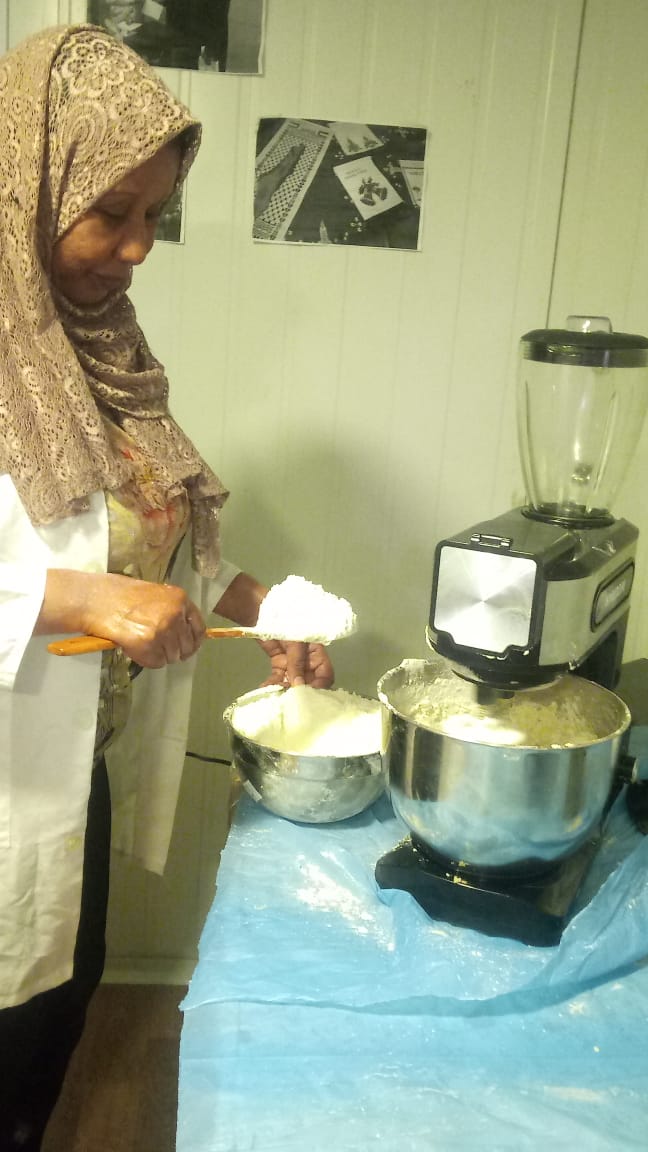 "It was a quiet morning when Eman's phone rang. With no introductions, a woman said, "Good morning. I have a 50 kilogram bag of wheat flour that I would like to donate to help poor families at al Husn. I will make sure that it is dropped off at the DSPR centre in an hour or two, goodbye!"
Eman, one of the volunteers at the centre, immediately called three other women at al Husn and they agreed to meet at the centre.
Excited for some action, Eman put on gloves and a mask before walking as quickly as she could to the centre. As a young mother with three children she knows exactly what it means to cover basic needs for a household.
Within minutes, all four women reached the centre. On the way, they thought about what they might do with the flour. The first thing that came to mind was to prepare fifty bags of flour and distribute it to needy families.
Eman had another idea: why not work together, make bread and distribute it as part of Ramadan outreach at the camp?
They all agreed!
While eagerly waiting for the flour to arrive, they knew what needed to be done. One ran out to get more oil and yeast from the shop. One mother prepared the containers for starting the mix and another went out to get small bags for packing the bread when finished. Eman stayed at the centre and prepared the big oven. After the flour was hastily dropped off at the centre, the women began mixing and then kneading the dough, working together as quickly as they could.
"Our goal was to get the bread baked and distributed while it was still warm to the families before the Ramadan break of the fast," commented one of the women.
Executive director Faris Swais wrote they are very proud of volunteers who grab every opportunity to help others especially the most vulnerable.
"This is the DSPR spirit. We are in the camps to serve everyone. Many vulnerable households were affected due to Covid-19. We were very pleased to receive some donations to respond locally," he said.
Imagine the surprise of the families lucky enough to receive freshly baked bread last week. Breaking their fast in the evening would be a time of joy.
Happy Mother's Day!
If you would like to give a gift in honour of your mother, please support our Coronavirus Emergency Appeal so mothers have food and hygiene material for their families. Thanks if you have made a donation already.
If you are looking for a gift for your mother, check out the e-gifts available on Gifted. Choose your gift and then click the blue link to select the e-card version. Your gift will be life-changing for a family and an e-card to your Mum.