A special Christmas message from HIV and AIDS-affected families in Uganda.  Photo: CCS

A bi-monthly news bulletin exploring development, global justice and the work of CWS.  Past issues can be read here
"If New Zealand was near, we would walk and say Thank You for saving us from the deadly virus."
Margret in Uganda.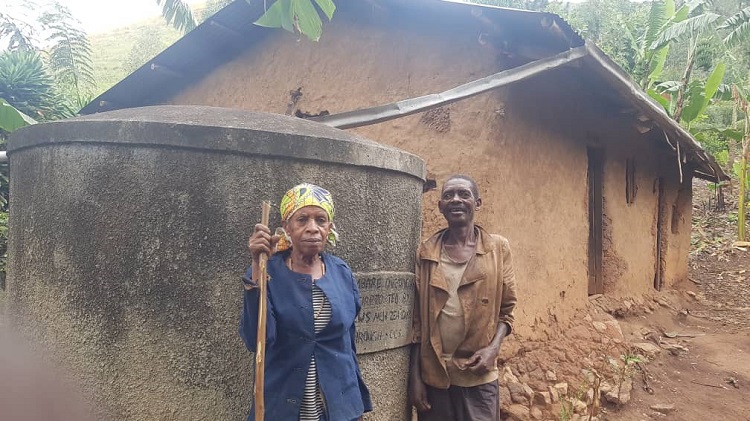 Christmas Appeal: Caregivers like 75-year-old Sikora (pictured above) have seen the devastation caused by HIV and AIDS and water-borne diseases. She lost two daughters from diarrhoea yet faces the future with determination. Sikora worried about her grandchildren when Covid came to Uganda last year.  Imagine her delight when she received a rainwater tank.  With clean water, her family can better protect themselves from Covid-19.  You can give the gift of joy and justice to a grandmother this Christmas.  Donate now or call 0800 74 73 72.  Photo: CCS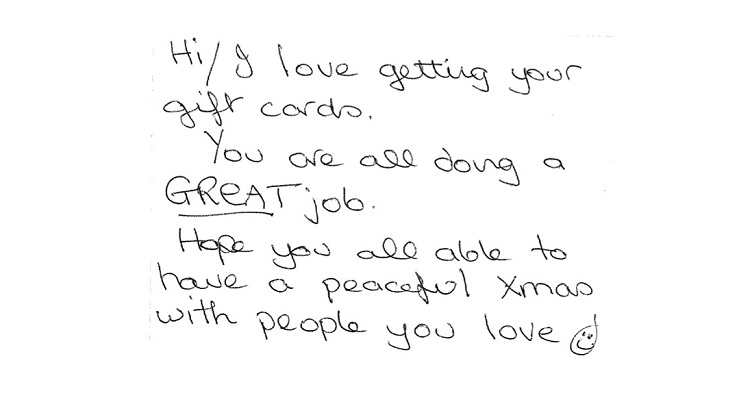 Gifted: A special message from one of our happy donors made our day  – thank you! 
You can order gifts of hope but this close to Christmas, an e-Card is a safer option.   If we have received your order, your Gifted cards are in the post. Gifted cards are a donation to the programme of your choice.  Please call us on 0800 74 73 72 if you want to order over the phone. 
For those keeping score, Bees have slipped to second place and the top seller is now Goats and Sheep.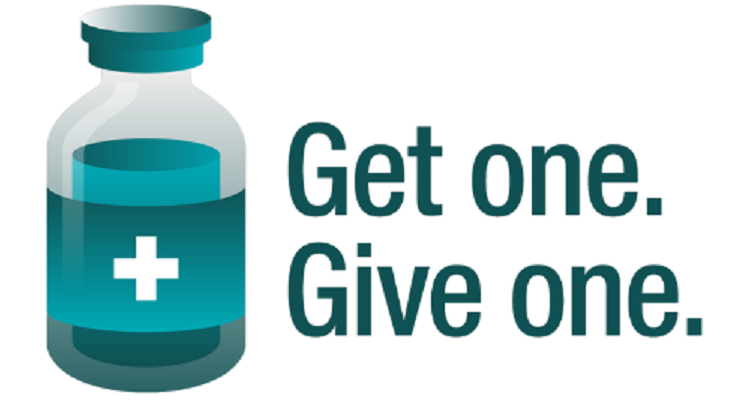 Thank you for contributing to the Get One Give One campaign.  Together you have donated $2,085 through CWS which means 208 more people living in developing countries will be vaccinated against Covid.  A donation of $10 will pay for someone else to be vaccinated.  Donate here and write Get One, Give One in the comments space to give more people the protection they need.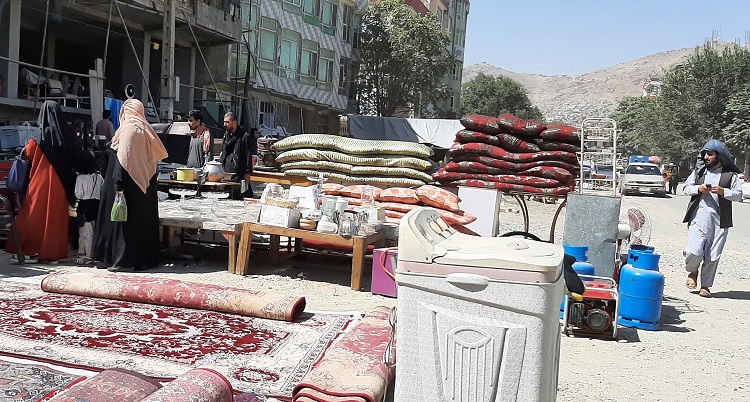 CWS asks for your prayer and support for Afghanistan where 98% of people do not have enough to eat.  CWS and other groups called on the New Zealand Government to provide more humanitarian support.  National Director Murray Overton was interviewed by radio on the situation last month.  He met with Gerry Brownlee MP who agreed to raise the need for more humanitarian support from the Government at the Foreign Affairs and Defence Select Committee.    You might like to send a Christmas card to your MP asking the Government to increase funding for the people of Afghanistan urgently.
Our partner Community World Service Asia is appealing for funds to provide relief assistance.  We will continue advocating for Afghanistan in the new year.  Photo: CWS Asia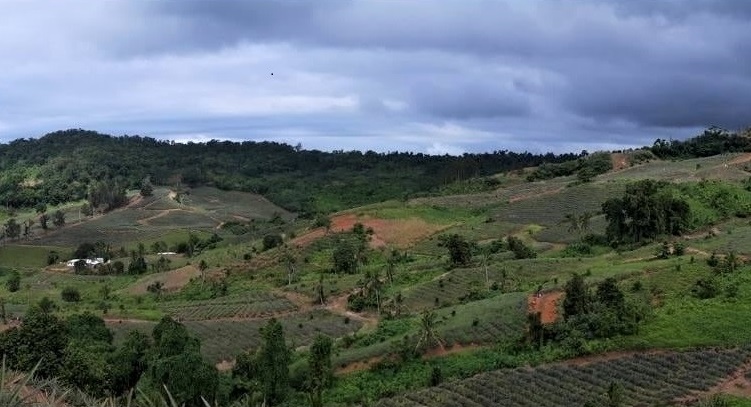 COP 26: The Pacific Conference of Churches is about to plant 20 trees on the Lomana Na Vulagi (Love the Stranger) Farm (pictured above) to offset the carbon used to transport the delegation to last month's climate change negotiations in Glasgow.  We are grateful to volunteer Meghan Stewart-Ward for reporting on the COP26 meeting.  It quotes General Secretary Rev James Bhagwan speaking at the CWS Supporters' Council earlier this week.   Read more.