Plants give Joy and Security

At 79 years old, Wilson has transformed himself from being a retired fisherman to a happy farmer on Tabon Island in the Philippines.  His garden skills flourished during the lockdown that kept people over 65 years at home.  He is now growing food for his family and community.  The fish stock has been in sharp decline and the people say they are losing one metre of their land every year thanks to climate change.  Tabon is slowly disappearing into the ocean and the island is particularly vulnerable to typhoons.  Read Wilson's story and if you can, please help people like Wilson and donate to our Family Food Gardens Autumn Appeal.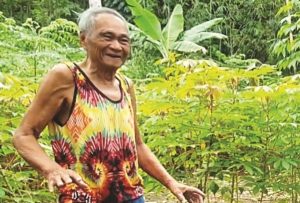 Operation Refugee launch

CWS has launched this year's Operation Refugee.  This year the challenge is for everyone. Watch our latest video to find out more.
On World Refugee Day – June 20 – take on a 12 hour challenge – a winter walk, food for life or a shelter challenge – and then ask friends and family to support the cause.  Raise funds for people who have fled Afghanistan, Palestine, Syria and Ukraine and need food, education and medical care.  Sign up today.
Parishes are encouraged to mark Refugee Sunday on June 25 in the Methodist and Presbyterian calendar or July 2 for the Anglicans.  Worship resources will be available at the end of May.
Donations for Operation Refugee can also be made online.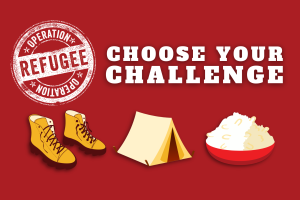 Vanuatu Cyclone Appeal
Two months after Vanuatu was hit by back-to-back cyclones, the people need help to rebuild and recover.  Please continue to pray for ni-Vanuatu.  Donations to the Vanuatu Cyclone Appeal will provide materials to build new latrines, replace and expand family food gardens, re-establish community gardens and seed banks, help stop violence against women and children, and provide psycho-social support.  If you can, please make a donation to help ni-Vanuatu like Andrew (pictured) rebuild.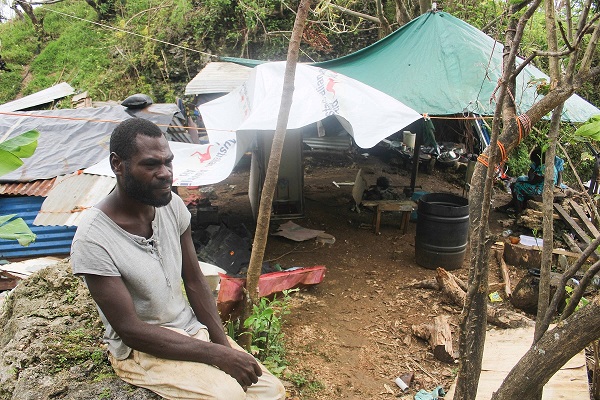 Sudan: Pray for Peace

CWS is concerned about rising conflict seem in Sudan.  The news is carrying some reports of the hostilities and possible peace agreements.   Hospitals have been attacked and food is getting harder to find.  Violence has flared in Darfur (pictured below in 2014).  Humanitarian agencies are worried about the sudden arrival of South Sudanese and other nationals into countries facing acute food shortages like the Central African Republic or South Sudan.  CWS and ACT Alliance are monitoring the situation closely.  The World Council of Churches has called for an end to the hostilities.  CWS asks for your prayers for the peace.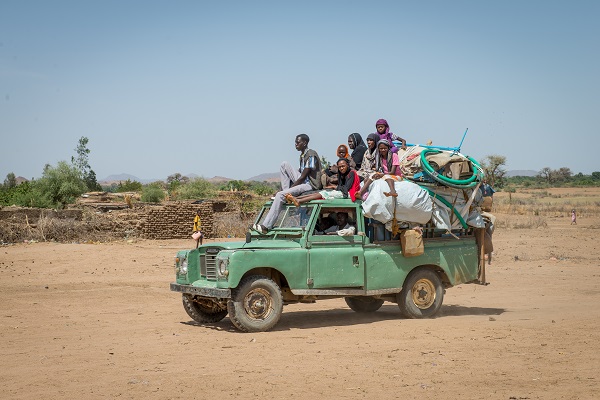 Gathering in memory of Elizabeth Mackie OP

CWS invites everyone to a memorial gathering for former staff member Elizabeth Mackie OP in Otautahi Christchurch at the Aldersgate Centre, 309 Durham Street on Sunday, May 21 from 12:30-2:30pm.  Soup and slices will be served, followed by a time of sharing and a short liturgy.  Please RSVP to cws@cws.org.nz for catering purposes.
If you cannot come, please send messages and memories for a memorial display to cws@cws.org.nz.
Donations in memory of Elizabeth are most welcome.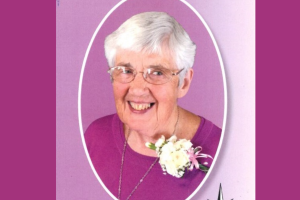 Turkey Syria Appeal

CWS is grateful for your generous donations to assist Syrians in Türkiye and northern Syria after the earthquake in February.  The ACT Alliance Appeal has raised over US$4.5 million for the response in Syria.  Members are supporting the humanitarian response in both countries. The lack of funds means rations to the many affected families have been reduced.  Families are moving out of collective shelters as temporary accommodation becomes available. The removal of debris from the earthquakes has been slow because of the lack of heavy equipment.  Schools have reopened but attendance is low in part because of the damaged buildings.  Mental health and psycho-social services are in high demand.  Please continue to pray for those affected – many had already fled conflict in Syria.  Donations to provide much-needed support like medicines, psycho-social support and food are welcome.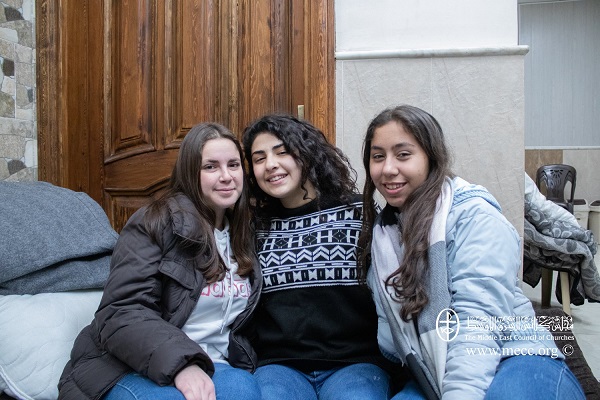 Photo credits: ACT Alliance/Annie Bungeroth, Act for Peace/Sarah Boyle, MECC.