India Floods September 2008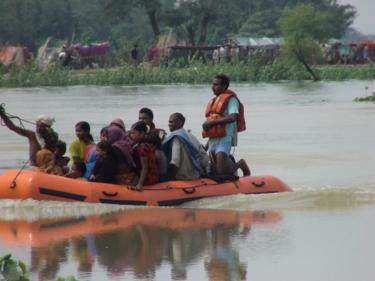 September 2008
Devastating floods in Bihar, eastern India, have left thousands of people needing help in the worst flooding for 50 years. Since the monsoon began in June, over 1000 people have died in South Asia and three million have been displaced. It is feared the death toll will rise rapidly.
The situation in Bihar became a massive humanitarian crisis when the Kosi River, which is fed by the Himalayas, changed its course and shifted over 120km eastwards. It breached more than 300km of embankments. Flood water has inundated a large area, including many towns and villages that were considered relatively 'flood safe'.
On 28 August, India's prime minister, Dr Manmohan Singh, declared the Bihar floods to be a national calamity.
CWS is receiving donations for the work of partners through ACT International, which are already distributing food, household goods, blankets and temporary shelters. Much more will be needed as the region seeks to rebuild houses, livelihoods, agriculture and infrastructure. Donate now.