CWS is always looking for talented and committed people to work with us in our Christchurch office.  CWS is committed to a diverse and skilled workforce.
CWS does not have overseas-based staff. CWS supports local people to undertake their own development programmes as they are best placed to identify needs and strategies. This builds local expertise and ensures funding is spent in and for the community and not returned to New Zealand through salaries.
Vacancies
International Programmes Coordinator
CWS is seeking an experienced aid and development practitioner to support our global partners to address poverty, respond to natural disasters, challenge injustice, and build movements for positive change.
The Role
The ideal person will be eligible to work within New Zealand and have:
A tertiary degree in Development Studies or equivalent international development experience or learning.
Experience in emergency response – a recognised qualification in emergency response would be desirable.
Great communication skills
Experience working in a team environment
Some in-country development experience would be desirable.
An ability to travel overseas and within New Zealand
Familiarity with current New Zealand government funding schemes and writing successful applications to them.
CWS is open to flexible working arrangements. This position is based in Christchurch, and may be part-time or full time within the range 0.6 FTE to 1.0 FTE (37.5 hours), to suit the preference of the successful candidate.
This is an opportunity to make a lasting difference for some of the poorest and most marginalised people in our world. CWS is an inclusive workplace, and we welcome applications from people from all sections of the community, irrespective of race, colour, gender, gender identity, age, disability, sexual orientation, religion or belief.
Job description and further information can be obtained from the Administration Co-ordinator: nadine.wells@cws.org.nz  and/or phone 03 366 9274 Ext 704.  Applications have closed.
Volunteers
CWS is supported by a large number of volunteers. Many help in the Christchurch office doing specialist tasks or working as part of a team on our regular major mailouts. We also have volunteers who represent us in their parishes and communities throughout the country.  There is always room for one more.  Please contact us if you would like to work as a CWS volunteer in the National office or in your local area.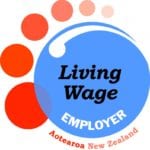 CWS supports the Living Wage and is an accredited Living Wage Employer. All workers should be paid enough to cover food, housing, transportation, and childcare.  The Living Wage is reviewed annually.