CWS is always looking for talented and committed people to work with us in our Christchurch office.  CWS is committed to a diverse and skilled workforce.
CWS does not have overseas-based staff. CWS supports local people to undertake their own development programmes as they are best placed to identify needs and strategies. This builds local expertise and ensures funding is spent in and for the community and not returned to New Zealand through salaries.
Vacancies
CWS Board
New member
Christian World Service is seeking expressions of interest from persons who would like to become a member of the Board of Trustees.
CWS is an international aid and development agency that serves its partner churches of New Zealand and its local partners in developing countries.
We are looking for a nominee who is passionate about international development and the work that CWS does.  Nominees should respect its theological perspective, its history and ecumenical nature.
We're looking to increase the age and cultural diversity of our Board so are particularly interested in nominees who might help us achieve this goal.
We're after an individual who has served on a Board of Trustees before and has a comprehensive understanding of governance.  Thinking strategically to guide the organisation and understanding the context within which CWS operates are key skills of this role.
Finally, we're looking to strengthen and diversify our fundraising portfolio so experience in the not-for-profit fundraising arena and/or current media and public relations practices would be a bonus.
The CWS Board meets four times a year on a Saturday in Christchurch.  We're looking for a candidate who can commit to these gatherings as well as participate in working groups in between meetings.  The appointment is for a three year term.
There is no remuneration for this role.  Meeting expenses will be covered for those living outside of Christchurch.
Our partner churches are the: Anglican Church of Aotearoa New Zealand and Polynesia, Christian Churches New Zealand, Methodist Church of New Zealand, Presbyterian Church of Aotearoa New Zealand and the Uniting Congregations of Aotearoa New Zealand as well as the Religious Society of Friends (Quakers).
Your nomination should be accompanied by a cover letter and CV including the name of two referees.   Expressions of interest should be sent to Pauline McKay, National Director, pauline.mckay@cws.org.nz by 19 June 2020.
19 May 2020
Volunteers
CWS is supported by a large number of volunteers. Many help in the Christchurch office doing specialist tasks or working as part of a team on our regular major mailouts. We also have volunteers who represent us in their parishes and communities throughout the country.  There is always room for one more.  Please contact us if you would like to work as a CWS volunteer in the National office or in your local area.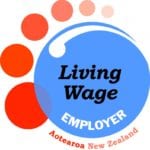 CWS supports the Living Wage and is an accredited Living Wage Employer. All workers should be paid enough to cover food, housing, transportation, and childcare.  The Living Wage is reviewed annually.