CWS is always looking for talented and committed people.  CWS is committed to a diverse and skilled workforce.
CWS does not have overseas-based staff. CWS supports local people to undertake their own development programmes as they are best placed to identify needs and strategies. This builds local expertise and ensures funding is spent in and for the community and not returned to New Zealand through salaries.
Vacancies
CWS seeks a new Board Minute Secretary
Christian World Service (CWS) is seeking a new Minute Secretary for its Board.  Meetings are held via Zoom every second month, on Thursday 5:30 – 7 pm and all day twice a year.  If you are interested in this volunteer (unpaid) position and have the relevant experience, please contact Tim Pratt, National Director, tim.pratt@cws.org.nz
Volunteers
CWS is supported by a large number of volunteers. Many help in the Christchurch office doing specialist tasks or working as part of a team on our regular major mailouts. We also have volunteers who represent us in their parishes and communities throughout the country.  There is always room for one more.  Please contact us if you would like to work as a CWS volunteer in the National office or in your local area.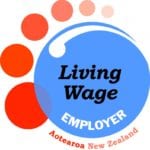 CWS supports the Living Wage and is an accredited Living Wage Employer. All workers should be paid enough to cover food, housing, transportation, and childcare.  The Living Wage is reviewed annually.