CWS is always looking for talented and committed people to work with us in our Christchurch office.  CWS is committed to a diverse and skilled workforce.
CWS does not have overseas-based staff. CWS supports local people to undertake their own development programmes as they are best placed to identify needs and strategies. This builds local expertise and ensures funding is spent in and for the community and not returned to New Zealand through salaries.
Vacancies
Vacancy: National Director
Are you passionate about international development? Committed to working for a world free of poverty and injustice?
Christian World Service (CWS) is seeking a National Director to lead this small and dynamic organisation. As the justice, aid and development organisation of its member churches, CWS has been engaged in working for a just world for over 75 years. The National Director works with the Board to provide strategic leadership to the organisation which supports development partner organisations around the world, and organisations responding to emergency situations. CWS has a rich history of advocating for communities around the world overcoming justice and working for change. Within Aotearoa, our commitment to Te Tiriti o Waitangi informs our understanding of partnership and our work to build connections between movements for change in Aotearoa and the wider world.
The National Director will lead, manage and support a small and experienced staff team based in Christchurch and Auckland and have oversight of the organisation's finances and fundraising. Building and maintaining effective relationships with key supporters, partner organisations, partner churches and government officials is a key part of this role.
We are seeking a visionary leader with a strong commitment to global issues. This person must have proven experience in organisational leadership and extensive skills in the management of people and finances. An ability to relate the Christian gospel to the work of CWS is essential. Effective communication skills for relating to a wide range of audiences is also important.
A Job Description and Person Specification can be obtained from board.chair@cws.org.nz  at (email address). All applications must include a full CV and a 1-2 page letter outlining your interest in this position. Applications are to be sent to board.chair@cws.org.nz  and will close at 5pm on 25 June.
Volunteers
CWS is supported by a large number of volunteers. Many help in the Christchurch office doing specialist tasks or working as part of a team on our regular major mailouts. We also have volunteers who represent us in their parishes and communities throughout the country.  There is always room for one more.  Please contact us if you would like to work as a CWS volunteer in the National office or in your local area.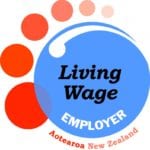 CWS supports the Living Wage and is an accredited Living Wage Employer. All workers should be paid enough to cover food, housing, transportation, and childcare.  The Living Wage is reviewed annually.