CWS is always looking for talented and committed people to work with us in our Christchurch office.  CWS is committed to a diverse and skilled workforce.
CWS does not have overseas-based staff. CWS supports local people to undertake their own development programmes as they are best placed to identify needs and strategies. This builds local expertise and ensures funding is spent in and for the community and not returned to New Zealand through salaries.
Vacancies
CWS Staff
Administration Assistant
Christian World Service is seeking someone to support fundraising by maintaining the donor database, responding to donor inquiries and relationships, and carrying out general office duties.
The ideal person will have:
experience in maintaining a database and processing donations (familiarity with Raiser's Edge would be a significant advantage)
familiarity with office procedures including health and safety and supporter services
the ability to perform multiple tasks, efficiently and accurately
experience in website maintenance and social media could be an advantage
at least four years' administrative experience
Level 3 NCEA qualifications including English and Mathematics or equivalent experience
The position is based in Christchurch and is full time (37.5hrs).  It is a 12-month fixed-term position and the ideal start date is 30 September 2019. The person must be able to work through the December and January period, with the exception of the days between Christmas and New Year.
CWS is the justice, aid and development agency of New Zealand Churches.  It works with local partners in developing countries and provides assistance when disasters strike.  CWS advocates for action on poverty, peace and justice.  It respects and responds to need regardless of race or religion.
We welcome applications from people from all sections of the community, irrespective of race, colour, gender, age, disability, sexual orientation, religion or belief.
Job description and information about how to apply can be obtained from Nadine Wells, Administration Coordinator.
Applications are due by 5pm on Friday 6 September 2019.  Interviews will take place the week of 9 to 13 September.
Volunteers
CWS is supported by a large number of volunteers. Many help in the Christchurch office doing specialist tasks or working as part of a team on our regular major mailouts. We also have volunteers who represent us in their parishes and communities throughout the country.  There is always room for one more.  Please contact us if you would like to work as a CWS volunteer in the National office or in your local area.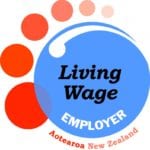 CWS supports the Living Wage and is an accredited Living Wage Employer. All workers should be paid enough to cover food, housing, transportation, and childcare.  The Living Wage is reviewed annually.