Philippines Typhoon Hagupit Appeal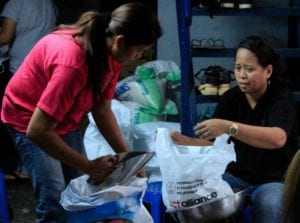 In Manila, volunteers packed food and emergency kits ahead of the typhoon.  ACT/NCCP/Picasa
Typhoon Hagupit (known locally as Ruby) made landfall in Eastern Samar on December 6.  In anticipation of the typhoon, over 716,000 people were evacuated.  So far 27 people have been killed, mostly from drowing in floodwaters in Borongan, Eastern Samar. Electricity and water were out in Leyte/Ormoc, Tacloban, Danbatayan and Bantayan Island.  Flooding is extensive and crops damaged.  Half of the roof of the National Council of Churches office had been blown off.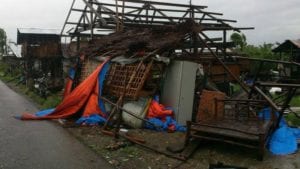 Now downgraded to a tropical storm, Hagupit is affecting many areas hit by last year's Typhoon Haiyan.  ACT Alliance members including the NCCP have deployed emergency supplies and assessment teams.
ACT Alliance has begun distributing emergency food and non-food items, shelter repair kits and water to those affected. They will pay local people cash for helping to clean up debris in association with government and local government.  The intention is to help people get back on their feet as quickly as possible once the assessments have been made.