Our Work
CWS has worked with partners in Sudan and South Sudan for many years, supporting humanitarian work in the south of Sudan (before independence) and Darfur. Funding is now focused on assisting one area and in supporting advocacy work for peace and development.
Our partners
Maridi Service Agency based in Western Equatoria has the energy of youth and the focus needed to build a new country.
• Set up and runs 2 preschools and the Maridi High School, with a special focus on promoting education for girls
• Civic and vocational (computer) education
• Manages the only local radio station – Maridi FM
• Income generation
• Peace building
• HIV and AIDS awareness and child protection
• Opportunities for youth, especially former child soldiers, to get a formal education and employment options
• Providing local people with the skills they need to rebuild their country
Read more about the emergency response work supported in 2017/8.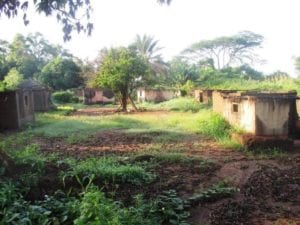 August 2016
In June Maridi Service Agency reported a major conflict that left 14 people killed including a boy from the High School they run. 30,000 people fled the town as the conflict between cattle keepers and locals wanting to protect their crops intensified. Shops, schools and the hospital were looted and 196 houses burned. MSA asked for help to replace books and school equipment.
May 2015
The South Sudan Council of Churches (SSCC) released a new statement as part of their effort to end to bring an end to conflict in their land. People are being killed, raped and tortured. The humanitarian situation is rapidly deteriorating and human rights are consistently violated.
In a statement issued in Juba on 26 May, the South Sudan Council of Churches said: "We challenge the military and political leaders of all sides, most of whom call themselves Christians: why are you not listening to the voice of your church leaders, who echo the voice of the ordinary citizens of South Sudan?"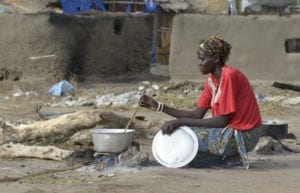 May 2014
A fragile ceasefire provides some hope for South Sudan, the world's newest country. Fierce fighting has rocked the country since December 2013, displacing nearly one million people. A new agreement for a "month of tranquillity" was signed between President Salva Kiir and opposition leader Riek Machar on May 10 in Addis Ababa. It will allow vital aid supplies to get through to at least some of those in need.
Wadalla Peter of CWS partner the Maridi Service Agency has been watching negotiations closely. "In general
the conflict has weakened the government and prevented it from delivering basic services to the people," he says.
"Thanks for the entire support of CWS and the people of New Zealand for your concern about South Sudan. Indeed the conflict continues to escalate and there is definitely no solution with the military approach currently undertaken by the government," he adds.
Already Maridi County in the west of the country is hosting more than 7,400 displaced people, putting huge pressure on schools and food supplies. MSA runs the town's secondary school and three nursery schools.
Wadalla reports that many in Maridi are seeing the agreement as a step forward to peace, but they are concerned that there will not be a change in the way the country is governed with the two leaders in place. "However it is our hope that South Sudan will once again get sustainable peace," he concludes.
South Sudanese church leaders have been working for many months to revive the peace process. They offered prayers during negotiations and some are named as key stakeholders in the agreement. A high level ecumenical delegation visited ahead of the talks including John Nduna general secretary of ACT (Action by Churches Together) Alliance and Olav Fykse Tveit general secretary of the World Council of Churches.
"This agreement comes at a critical time when only a small window of opportunity remains to get relief goods to those in need in remote areas," said John Nduna. "The rains have already started, and within one month access to these areas will no longer be possible for those displaced by the fighting and unable to continue with their livelihoods. This will have a negative impact in the much longer term. It is absolutely urgent for the government and opposition to do their utmost to open humanitarian corridors within South Sudan and from neighbouring countries to aid to those in need."
Since the violence broke out, ACT Alliance members have been working to get life-saving relief supplies to thousands of people in South Sudan and for those crossing the border into Ethiopia, Kenya and Uganda.
Relief efforts have focused on distributing water, sanitation and hygiene kits, drilling boreholes, distributing relief goods, supporting mobile health clinics, offering psychosocial care and carrying out peace-building work in camps.
February 2014
The UN reports 738,000 people have been displaced by continued conflict in South Sudan while another 130,400 have fled to neighbouring countries.  ACT Alliancemembers are helping with food, water, shelter and more.
"Let us Work for Peace and Rebuild what has been Destroyed – a statement from church leaders 10 February 2014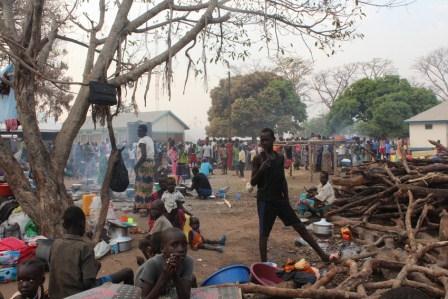 January 2014
Tensions rose sharply after President Salva Kiir accused his former deputy Riek Machar of a failed coup on December 15, after sacking the cabinet in July.  Fighting has broken out in a number of states and so far international-led talks have failed.  The UN reports that more than 494,000 people have been internally displaced and 86,000 have fled to neighbouring countries with 1,000 crossing daily into Uganda alone.  ACT Alliance is scaling up operations to help those affected.
ACT Alliance prepared a briefing and Church leaders in South Sudan issued a statement calling for peace.
Independence
After decades of war, South Sudanese too part in a referendum on independence. The January 2011 vote progressed safely and the result was overwhelmingly in favour of independence. On 9 July 2011 the new country of South Sudan came into being.
FAQ: Southern Sudan referendum
What is the referendum about?
The referendum will decide whether Sudan will continue to be one country, or if the people of the southern parts will vote to separate from the north and form a new independent nation in Africa. The referendum is the product of a peace agreement that ended a civil war between north and south that lasted for over two decades and is thought to have killed 2 million people.
Who will vote?
Only southern Sudanese can vote in the referendum. Approximately 3.9 million southern Sudanese have registered to vote. The big majority of these live in the south. More than 100,000 will be voting near their homes in northern Sudan and another approximately 60,000 will vote in exile. At least 60% of registered voters must cast their vote for the referendum to be valid.
When will the referendum take place?
The referendum itself will happen between January 9 and January 15, 2011. Preliminary results may appear a few days after the voting concludes but a final and official result may not be announced before early- or mid-February.
Is the referendum the end of the peace process?
No. The peace agreement between northern and southern Sudan runs until July 2011. Between now and July, a lot of issues will need to be settled. These are difficult issues such as sharing of wealth (most importantly oil), border disagreements and demarcation, issues of citizenship, currency, national assets and external debt. If the outcome of the referendum is separation, negotiations may be expected to become extremely tense, sensitive and complicated.
What about the border areas?
A number of transitional areas between north and south offer up particularly sensitive political disagreements. This is true for the area of Abyei which is expected to have its own referendum, but also for South Kordofan and Blue Nile, where people will not get to vote in a referendum.
What will happen with the oil?
The majority of Sudan's oil resources are in southern Sudan but the only pipeline and port facilities are in northern Sudan. Thus, regardless of the outcome of the referendum, northern and southern Sudan will have to continue to work together on all matters relating to oil production and revenues.
What does the referendum mean for the conflict in Darfur?
Darfur is not in southern Sudan but in the north-west of the country and the conflict issues and parties are different. A final and peaceful conclusion to the north-south conflict could have a positive impact on ongoing attempts to bring peace to Darfur, but this remains to be seen.
Jan 09, 2011 ACT Alliance
About ACT Alliance and its work in Sudan
ACT Alliance is a network of 105 church and church-related organisations involved in humanitarian, long-term development and advocacy issues in 140 countries around the world. It works impartially with all people, regardless of background, ethnicity, gender, religion or political affiliation. ACT Alliance is locally rooted, consisting of local member organisations and international partners who work in cooperation with local churches and other non-governmental partner organisations.
ACT Alliance members have been working with people in all parts of Sudan for 50 years. They have contributed to the reconciliation of various armed groups and, through the Sudan Ecumenical Forum and its Catholic and Protestant members and partners in Sudan, including Caritas and the Sudan Council of Churches, been actively involved in the process leading up to the signing of the CPA. ACT Alliance is committed to continuing to assist people in need in Darfur, the north and the south of Sudan, regardless of the outcome of the referendum.
ACT Alliance supports the right of the people of southern Sudan to have a referendum about whether they secede or stay united with the north, and takes no sides and no view on the outcome of that referendum.
ACT Alliance believes that all parties to the Comprehensive Peace Agreement (CPA) must do their utmost to ensure that the referendum is held in a free and fair manner in order for the people of Southern Sudan to exercise the right to determine their future. Although it is the Southern Sudanese who are voting, the outcome of the referendum will affect the lives of all Sudanese and the entire region.
ACT Alliance is concerned with the humanitarian situation in Sudan and the great number of people who have been moving within and from neighbouring countries to Southern Sudan in recent months and weeks. It is especially concerned about children and all internally displaced people who need humanitarian support in the form of shelter, water, food, sanitation and basic services.
ACT Alliance members are locally rooted. We are composed of local member organisations and international partners who work in cooperation with local churches and other non-governmental partner organisations. We have been working in Sudan for 50 years with people in all parts of Sudan. We have contributed to the reconciliation of various armed groups and, through the Sudan Ecumenical Forum and our Catholic and Protestant members and partners in Sudan, including Caritas and the Sudan Council of Churches, been actively involved in the process leading up to the signing of the CPA. We are committed to continuing to assist people in need in Darfur, the North and the South of Sudan, regardless of the outcome of the referendum.
Joy in southern Sudan as referendum begins
Many southern Sudanese feel they have struggled, suffered, and waited for it for decades. On Sunday it happened – a referendum on the continued unity of all Sudan – or secession for the south.
A quiet mumbling of many voices mixed in with babies' cries and the occasional morning rooster. It's just before eight on Sunday morning and the queue at the Suk Hajer polling centre already stretches far beyond the neighbourhood's grass huts and mud houses. Suk Hajer is a relatively poor area near the centre of the otherwise rapidly developing southern Sudanese city of Juba.
Suddenly, a joyful cry cuts through everything, making all talk and mumbling stop for a second. Then more voices join in and hundreds of hands start clapping as a middle-aged woman dances out of the polling station with her left hand stretched out, showing off her ink-blotted left index finger. The first vote had been cast at Suk Hajer polling station and Sudan's historic week-long referendum had begun.
Second in line is 84-year-old Cephas Andrago Lorolla, a Juba resident all his life, a sub-chief and a former controller of stores. He turns from the ballot box, smiling happily. He too leaves the centre waving a bluish index finger. "I'm so happy: so, so happy. We have been like slaves for so many years. Now I hope we will finally be free and enjoy peace." His expression is one of joy, passion and sadness – all at once. "Even when we died like flies in the war, we hoped for this day to come. You know – it is very simple for me: we just want to be free, free, free!"
When Alice Monday Black finally approaches the ballot box at midday, she has spent almost six hours waiting out in the harsh sun. She is quiet and focused as the referendum officials check her registration card, instruct her on how to cast her vote and send her off with a ballot paper in her hand to vote in the closed box in a corner of the centre. "It is our right to vote and exercise our self-determination", Alice Monday Black explains after casting her vote. "Like every one, I'm just so happy to be here. I fled Juba with my family and lived as a refugee in Western Equatoria for 18 years during the war."
Alice is surrounded by friends and family who are still waiting their turn. Nobody seems to doubt whether to vote for unity or secession – and most here take an eventual independent southern Sudan as an almost given outcome of the referendum. The young woman looks round at the people still lining up. "Now we are back from war and exile. I just hope the referendum will finally bring us peace and freedom. And I hope this could mean the beginning of real development and new job opportunities – for me too!".
Throughout Juba and other parts of southern Sudan, reports are coming in of a positive and joyful start to the referendum, which will go on until January 15. In Khartoum and other parts of northern Sudan, observers talk about small turnouts and a subdued atmosphere. But so far the referendum appears to made a euphoric, peaceful start.
This impression was echoed when Vice-President of Sudan and President of southern Sudan, Salva Kiir Mayardit, spoke at a special mass in the Catholic St. Theresa Cathedral in Juba on Sunday.
"Now, we Sudanese will have to work very hard to prove everyone wrong who said southern Sudan was unstable and ungovernable".
The large gathering at the cathedral included many Sudanese church leaders but also international guests such as Cardinal Wilfrid Fox Naipier of South Africa, US Senator John Kerry, former US President Jimmy Carter and actor George Clooney. Importantly, Salva Kiir Mayardit promised to ensure the protection of northerners and the many foreigners in the south. The President also thanked the visiting international church leaders from South Africa, Nigeria and Ghana, among others, for their presence on this historic occasion for Sudan.
Nils Carstensen of Dan Church Aid is ACT Alliance's Special Correspondent for the Sudanese referendum
So far so good for South Sudan referendum
Many southern Sudanese feel they have struggled, suffered, and waited for it for decades. On Sunday it happened – a referendum on the continued unity of all Sudan – or secession for the south.
Christian World Service is greatly encouraged by early reports from partners on the referendum in South Sudan that began on January 9. The critical referendum on whether to split from the north will continue until January 15. CWS is asking churches to accompany the Sudanese with prayers and support during and after the referendum.
"I am cautiously optimistic and delighted that voting so far has proceeded in a peaceful and orderly way in what is a very fragile situation," said John Gould, CWS International Programmes Officer who last visited the south in 2007.
Peter Wadella of the Maridi Service Agency (MSA) reported, "a very tremendous turn up in Maridi County. So far the process is very peaceful and people are voting with a lot of joy and happiness. We hope this will continue till the announcement of the results hoping that the will of the people through the ballots will be democratically honoured.
"Well MSA has played greater role in this referendum in providing civic voter education throughout the County right from the time of registration to this date of polls. The radio FM played a very tremendous role in mobilising people in this referendum. I must assure you that CWS has greatly impacted positively in the lives of people in Maridi County.
"A free and fair referendum is critical not only for the people of southern Sudan, but for all Sudan. The outcome of the referendum will affect the lives of all Sudanese and the future of the region", said the global humanitarian network ACT (Action by Churches Together) Alliance general secretary John Nduna as voting began. Christian World Service is a member of the ACT Alliance.
Praising the parties to the Comprehensive Peace Agreement (CPA) – the Southern Sudan Referendum Commission and the Southern Sudan Referendum Bureau – for their work in facilitating the referendum process, Mr Nduna said they must now do their utmost, during polling and in the run-up to the announcement of the result, to ensure electoral transparency. Mr Nduna said the verdict of the people of southern Sudan must be respected, whether they decide to secede or stay united with the north. "ACT takes no sides and no view on the outcome of the referendum", he said. "As a humanitarian alliance, we work in north and south Sudan and Darfur with people of all backgrounds, to meet the requirements of those in the greatest need".
The referendum is a provision of the CPA signed on January 9, 2005. The peace deal was signed by the Government of Sudan and the Sudan People's Liberation Movement ending the second civil war. Over 2 million people were killed in almost 50 years of fighting and many more made homeless. No date has been set for a referendum for the Abyei border region where there are significant oil deposits.
Christian World Service has funded emergency assistance and peacebuilding programmes over many decades in South Sudan. It also hosted two delegations of Sudanese church leaders who played a key part in the peace process through their effective grassroots peace and reconciliation programme as well as international advocacy during many decades. CWS currently supports the Maridi Service Agency which has played a critical role in offering training and sporting opportunities for young people whose only experience was war. The community radio programme has played an important role in voter education in an area where there is little infrastructure.
11 January 2011