Church resources – including prayers, reflections, and bible studies.  Please feel free to adapt these resources to your needs.
ACT Alliance
Worship celebrating the launch of ACT Alliance
Christmas Appeal
Climate Change
Conflict and Peace

Food
Harvest Sunday

HIV and AIDS
Towards the Three Zeros: Zero AIDS-related deaths, Zero new HIV infections and Zero discrimination. Worship service prepared by the Ecumenical Advocacy Alliance for World AIDS Day 2012.
Presbyterian and Methodist Women's Special Project
Resources on featured CWS partners available: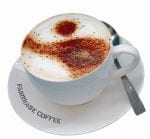 Trade
Water and sanitation